Top 5 Reasons why the AMD Ryzen Powered HONOR MagicBook laptops are best for both working and gaming
Top 5 Reasons why the AMD Ryzen-Powered HONOR MagicBook laptops are exciting for both work and play!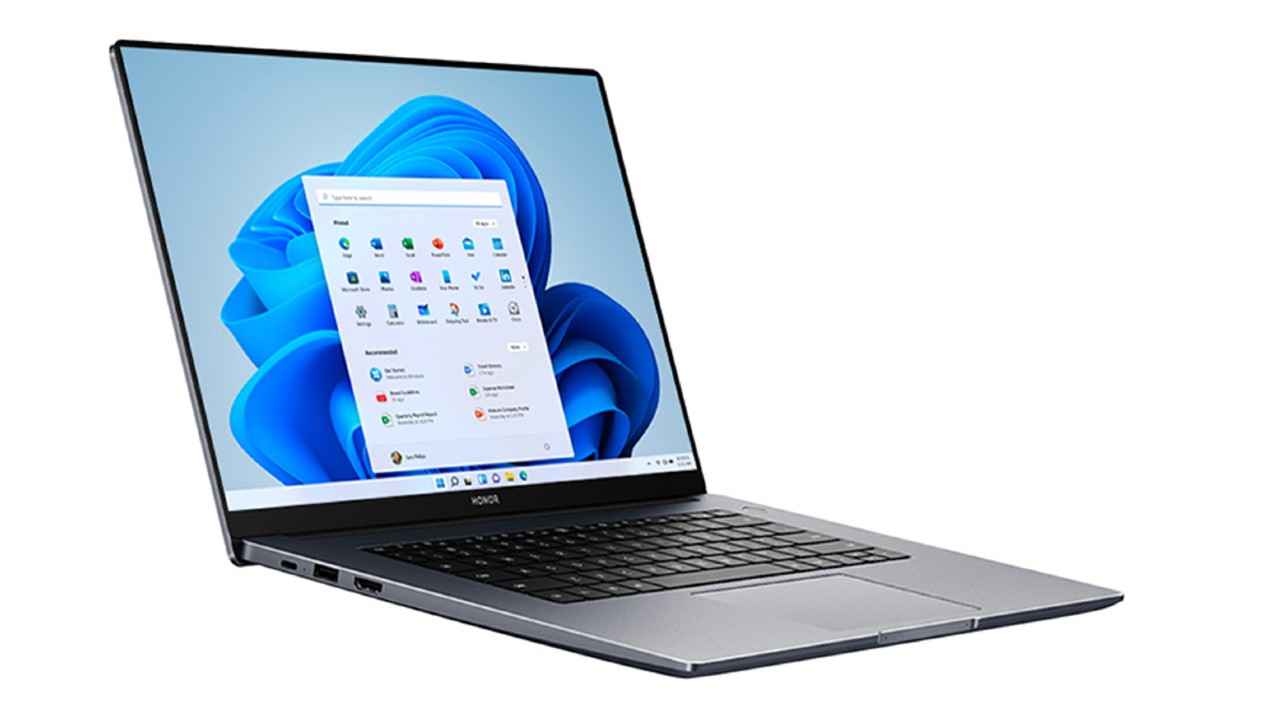 HONOR recently introduced two exciting MagicBook series laptops in India – the MagicBook 15 and MagicBook 14. These are incredibly slim and portable laptops that pack a remarkable amount of power without compromising on battery life, thanks to the impressive AMD Ryzen 5000 series processors humming within. These laptops have sharp and immersive displays, and modern connectivity options and are fully equipped to address all modern consumer needs.
Let's talk about everything that makes the HONOR MagicBook series stand out as a compelling option for work and play!
1.Astonishingly fast
The HONOR MagicBook series is powered by AMD Ryzen 5000 series processors. The MagicBook 15 and MagicBook 14 ship with AMD Ryzen 5 5500U (6 cores, 12 threads). The 6-core-based AMD Ryzen 5 5500U is perfectly poised to handle multicore workloads without breaking a sweat. It makes the HONOR MagicBook laptops incredibly responsive and empowers users to handle complicated productivity needs seamlessly.
The AMD Radeon GPU offers capable performance while being amazingly power efficient. This ensures that you can watch high-quality content streams or edit some content when you need to without any hiccups. The MagicBook further employs dual-channel DDR4 memory (up to 16GB) and you have SSD-based storage options that go up to 512GB.
Besides, HONOR uses large fans and an S-shaped fan blade design along with large-diameter dual thermal pipes for effective heat dissipation. These advanced thermals help the processor perform to their full potential for longer. All MagicBook series laptops ship with Windows 11 Home 64-bit OS that has fluid animations and a modern interface that has been designed to enhance productivity and ease of use.
2.Incredibly portable and makes a statement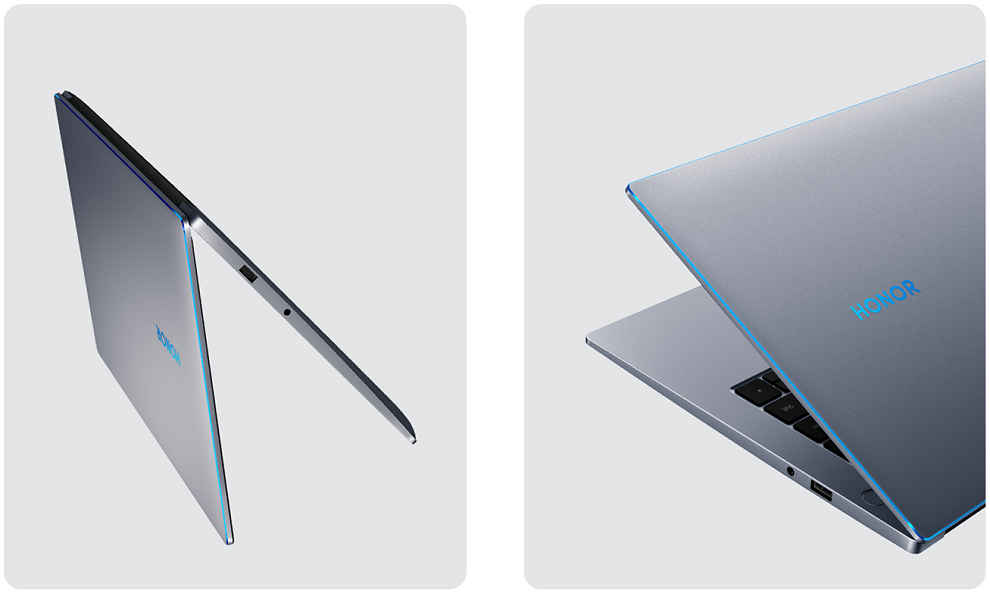 The thin and light aluminium metal body of the HONOR MagicBook laptops brings about a sense of calm and ease. You will notice a subtle blue diamond-cut chamfer running along the edges of the front frame that flashes in blue when you open or shut the lid.
The MagicBook 14 measures just 15.9 mm in thickness and tips the scale at just 1.38 Kg. These are incredibly portable laptops that you can easily slip into your backpack and are comfortable to carry around to your conference room when needed.
3.Immersive Display that won't tire your eyes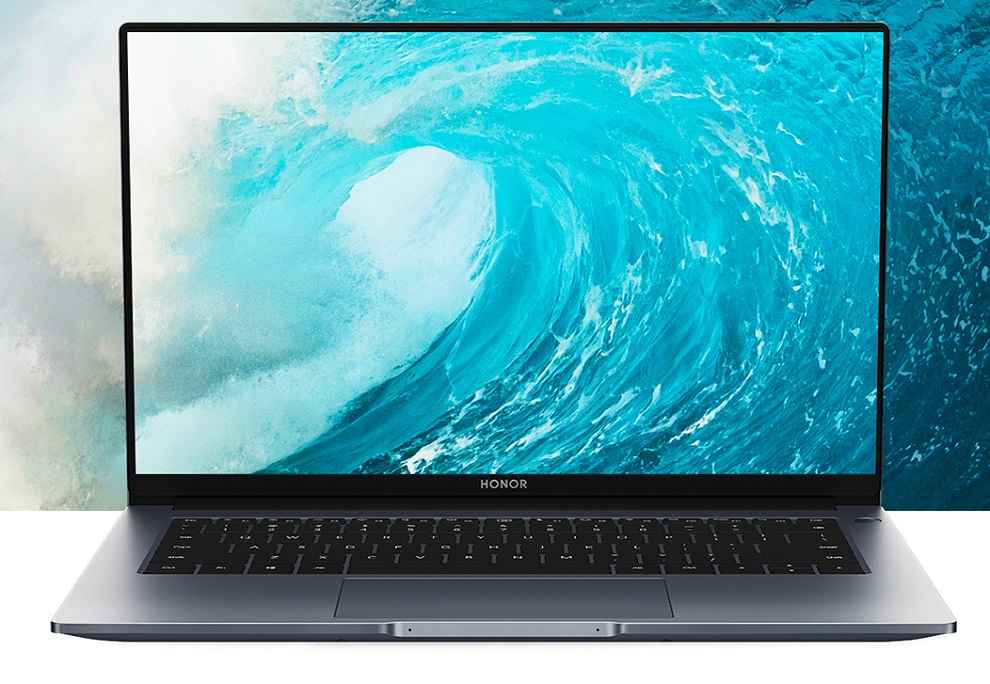 The Full HD displays on the HONOR MagicBook 14 and MagicBook 15 are lined by extremely narrow bezels, which makes them highly immersive. More importantly, the displays are TUV Rheinland certified for low blue light and to be flicker-free. What this means is that you will be able to work on these laptops for hours without tiring your eyes. In a day and age when multiple digital screens are vying for our attention, a laptop display that is light on the eyes should be a priceless asset.
The display also supports 100% sRGB colour space to accurately reproduce colours as intended and it can get up to 300 nits bright.
4.There's always enough power – and not just for your laptop!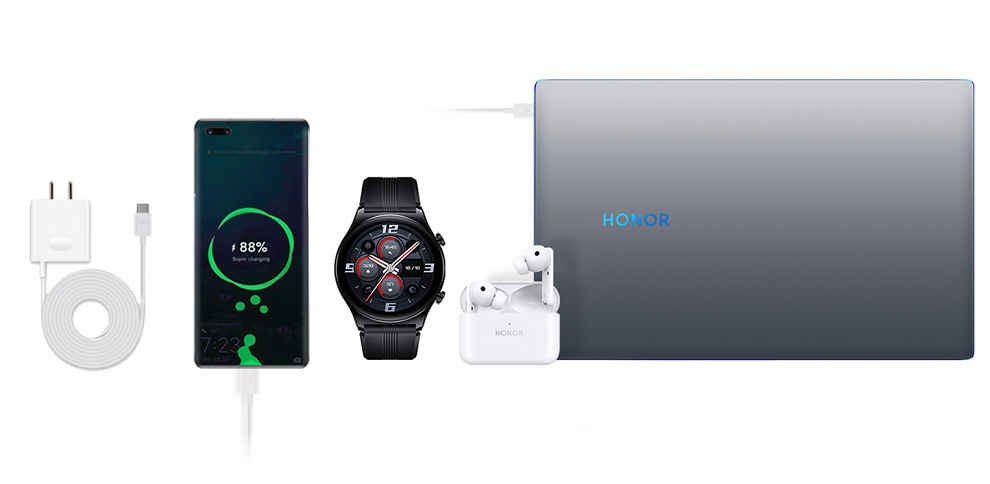 The sizeable 56Wh battery on the HONOR MagicBook laptops promises up to 11.5 hours of video playback on a single charge. You can continue working for hours without being tethered to a charging station, which gives you the flexibility to work in different environments.
Interestingly, the HONOR MagicBook laptops support 65W fast charging via a USB Type-C port. The charger has a detachable USB Type-C to USB Type-C cable that can also be used to charge other devices like smartphones, earbuds, and smartwatches directly from the laptop! This will ensure that you can pack light and travel anxiety free.
5.Smartly addresses security and privacy concerns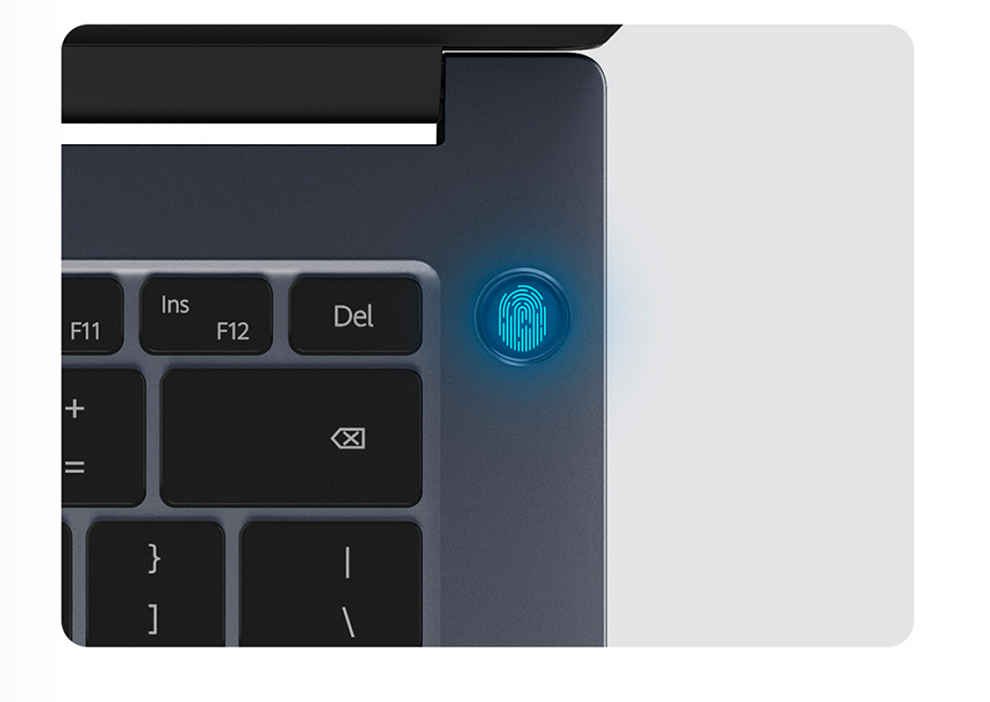 Consumers today are deeply concerned about their privacy and security, and rightly so. These concerns are especially seen as paramount in the enterprise sector. Thankfully, the MagicBook 14 and MagicBook 15 pay due attention to these aspects.
These laptops have a fingerprint sensor coupled with a power button that will help you access your data securely and conveniently.
Also, the HD webcam on the laptop is a pop-up camera! It is well concealed as a keyboard button when not in use, thus eliminating all chances of a hacker spying on you. When needed, the camera pops up seamlessly.
The HONOR MagicBook 14 and MagicBook 15 feel like a complete package that will appeal to a variety of users.