MOTOROLA Edge 30 Pro
Price:₹49,999
Note: if you buy online with SBI card you get this phone in ₹44,999
Highlights 
8 GB RAM
128 GB ROM
17.02 cm (6.7 inch) Full HD+ AMOLED Display
50MP + 50MP + 2MP
60MP Front Camera
4800 mAh Lithium Polymer Battery
Qualcomm Snapdragon 8 Gen 1 Processor
With a powerful 4 nm architecture and in-built Snapdragon 8 Gen 1, Motorola Edge 30 Pro is all set to mesmerise you with its impeccable capabilities.
Equipped with a 60 MP Quad Pixel front camera, you can capture impeccable selfies. With Wi-Fi 6E you don't have to wait for anything while operating this phone, which means no buffering while browsing and no cluttering while streaming.
This phone comes with a 17.01 cm (6.7) Max Vision AMOLED display that makes everything on the screen look true-to-life. Furthermore, Motorola Edge 30 Pro boasts a 4800 mAh battery that lasts long and has a rapid charging interface with 68 W TurboPower charging, which helps in charging your phone up to 50% in around 15 minutes.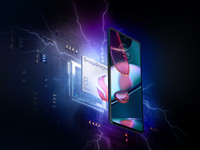 Snapdragon Supremacy
With Snapdragon 8 Gen 1 equipped in this Motorola Edge 30 Pro, you can enjoy the unrivalled speed and power of Qualcomm's 4 nm architectural processor. Furthermore, you can enjoy performance reinforcements like powerful AI, a lightning-fast refresh rate, rapid 5G connectivity, premium gameplay experience with Snapdragon Elite Gaming, and immersive sound effects with Snapdragon Sound.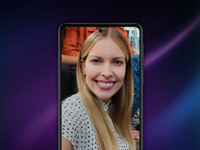 Mesmerising Selfies
With the top-notch 60 MP Quad Pixel Selfie Camera, you can take selfies to your heart's delight. In this camera setup, every four pixels are combined into one for improved low-light susceptibility, resulting in beautiful selfies with every image.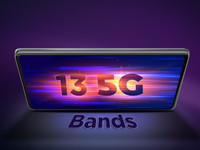 Blazing-fast Connectivity
You can seamlessly connect to 5G networks for lightning-fast connections when you're streaming your favourite game or downloading your favourite shows. You can race ahead of your peers via a speedy 6 GHz Wi-Fi spectrum with Wi-Fi 6E.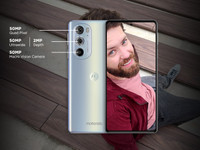 Relive Memories
With the remarkable 50 MP Quad Function Camera system on this Motorola Edge 30 Pro, you can capture every moment in exquisite clarity even in the most difficult lighting conditions. Additionally, you can make extra space in your frame with the 50 MP Ultrawide mode, or magnify your subject four times with the 50 MP Macro mode.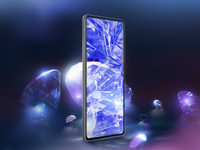 Suave Display
A 17.01 cm (6.7) Max Vision AMOLED display of this phone brings your favourite programmes, films, and games to reality. With HDR10+, you can enjoy vivid colours and crisp image quality with minimal pixelation in HD resolution. Moreover, with a 144 Hz refresh rate, you can watch your favourite content, surf the internet, and play games with incredible fluidity.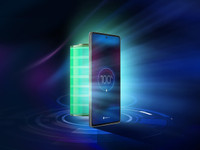 Long-lasting Battery
With a powerful 4800 mAh battery deployed in this phone, you can multitask with ease without fretting about running out of power. With the 68 W TurboPower charging, you can charge your phone up to 50% in about 15 minutes. Additionally, you can relish 15 W and 5 W reverse charging, as well as, flawless wireless charging while you're travelling for an efficient operation.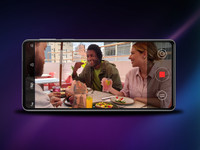 Smart Photography
Instant All Pixel Focus in the camera setup of this phone utilises 100% of the pixels in both lateral and vertical patterns. This helps in delivering quick, reliable efficiency in any light and records a myriad of colours with HDR10+ recording. This way, you can create videos that are both artistic and mesmerising.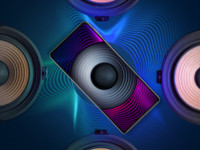 Elevated Audio
With the richness of Dolby Atmos acoustics adapted in this Motorola Edge 30 Pro, you can indulge in three-dimensional sound to enrich your audio experience. This facilitates you to enjoy every nuance and cherish the high audio quality.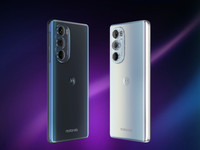 Stylish Appearance
This phone features 3D satin glass with a matte finish that sparkles with lovely hues in the stunningly streamlined design of this phone. The device's superior visual appeal is enhanced by the robust metal frame that wraps around the borders and integrates perfectly with the front and back glass.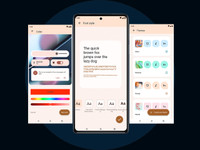 Power of Android
With the Motorola Edge 30 Pro, you get a pristine and uncluttered Android experience. You can sit back and enjoy near-stock Android 12 with no bulky software interfaces or cloned applications to obstruct your productivity. This phone boasts a simplistic user interface that makes it simple, smooth, and flawless to use.